Matting Types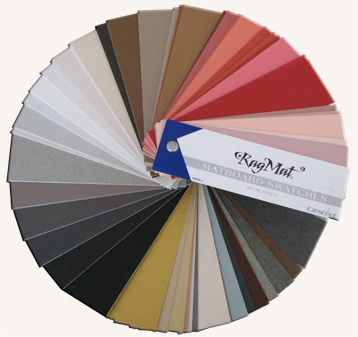 Museum board also known as conservation, archival and cotton, rag mats are 100% acid free as well as fade and bleed resistant. These mats have to meet quality standards to qualify as conservation. Archival matting has a true white core, will not damage your image over time and keeps it's unique colour for the longest period of all matting products. Though more expensive, a better investment over time.
Most inexpensive frames with pre-cut mats from the local craft outlet stores might not be of the highest grade acid-free; these mats, while they may seem a good deal, are inexpensive and could minimize the life of your picture, due to their acidity. If you want your pictures and photos you have put so much time into to last, consider choosing conservation quality acid free mats.

Another type of mat is black core matting, for when you would benefit from having a black edge on your image. Here it is also shown with a 'V' grove showing a simple black grove all around as well as a small grove cut in the corner. This can create a simple enhancement without the extra expense of a double mat.